communication. collaboration. craft.
finding solutions together.
Bankruptcy & Property Disputes Attorney
in Berkeley, California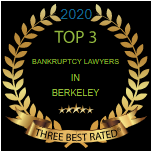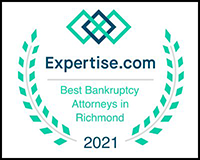 Real Solutions
TO
complex Disputes
how can
we help?
At Bankruptcy Law Center, we're motivated exclusively to help you solve your legal problems affordably. Our straightforward, friendly approach to law means that you'll never have to jump through unnecessary hoops.
Your needs, your goals: Our focus
It can be frustrating when law firms don't listen. We understand. That's why we've chosen to buck the trend. Gerard Launay became an attorney for the gratifying experience of guiding clients to meet their goals without overcharging them.
If you reach out to us, we'll listen to your story and collaborate with you. The solutions might be simple, or they might be multi-layered, but whatever solutions we find, they will be crafted with you in mind as our main focus. Every attempt is made to explore options other than bankruptcy if that is what's best for the client.
Gerard Launay takes pride in openly communicating with every client. He doesn't charge clients for emails or phone calls; our firm believes that a client should not be economically penalized if he or she wants to share information with an attorney. Some of the worst decisions are made due to poor attorney-client communication.
For decades, we have been building a reputation among individual clients and businesses in Berkeley, California as a trusted source of committed & compassionate counsel. If you or your business are in need of assistance in Alameda, Santa Clara, San Francisco, or Contra Costa counties, contact us now.
Having an attorney by your side who possesses more than 40 years of legal experience can give you peace of mind throughout the process.
No matter what type of issue you face, count on us to be there for you. Call us, email us, and we'll respond.
For more than four decades, our team has strived to make the legal system more affordable so that you can move forward with confidence.
You have changed our lives tremendously. You delivered more than we thought that we would get in filing Bankruptcy.
I knew you would pick the best option for us! Your expertise and creativity have brought us victory!
There are no words to express how thankful I am for you and for your help. You have truly been a blessing in my life and have helped me learn to trust again.
skilled guidance for debtors, creditors, & Businesses
Bankruptcy doesn't have to be frightening or embarrassing. To make matters worse, many law firms treat you as just another number on their list — just another bankruptcy to file. That's why we are different. We know how important it is to help you explore alternative options for a more stable and secure economic future. Gerard Launay does not make value judgments about why a person is in financial trouble. He is just there to help.
At Bankruptcy Law Center, we work on behalf of both debtors and creditors as they look to navigate the complex landscape of bankruptcy. From Chapter 7 filings to assisting creditors with their collection efforts, our firm offers guidance tailored to your unique needs. The decision when to file is often more important than the decision whether to file. Our firm will never rush you. This is incredibly important to know.
In addition to bankruptcy, we handle a wide range of litigation cases, including disputes over property, probate disputes, consumer protection matters, IRS tax debt issues, and more. If you are in the middle of a stressful legal dispute, reach out to a business litigation attorney with more than four decades of experience at Bankruptcy Law Center in Berkeley, California right away.
If the bankruptcy papers are filed correctly and truthfully, it is unlikely that you will ever need to show up in front of a judge. Almost all of our bankruptcy cases are handled smoothly and stress-free for our clients. However, if litigation is the best way to serve you, our trial experience speaks for itself. In disputes involving real estate, probate, and more, we aggressively pursue favorable outcomes on your behalf. If you need guidance in Alameda, Santa Clara, San Francisco, or Contra Costa counties, call us now.