In 1982, the Bankruptcy Law Center opened its doors to both debtor and creditor clients who insisted upon specialized expertise in this particular field of Federal law. The Bankruptcy Law Center focuses exclusively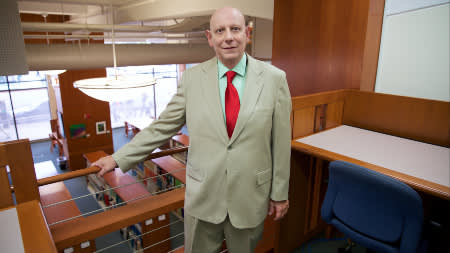 on Bankruptcy Law, Real Estate Law, Consumer Protection Law, Business Law, Litigation, and IRS Tax Debt Problems.
As the original Bankruptcy Law Center in California with over 30 years of experience, our office is centrally located in Berkeley, California and we represent clients throughout the San Francisco Bay Area, including San Francisco, Oakland, San Jose, Berkeley, El Cerrito, Albany, Richmond, San Rafael, Novato, Petaluma, Santa Rosa, Concord, Pinole, Pleasant Hill, Martinez, Dublin, Pittsburg, Walnut Creek, Brentwood, Fremont, Alameda County, Contra Costa County, Santa Clara County, San Mateo County, Solano County, and Sonoma County.
While our primary location for bankruptcy filings is in the office of the United States Bankruptcy Court in Oakland, which oversees Alameda and Contra Costa Counties, we can also process filings for venues virtually anywhere in California since bankruptcies are covered under Federal Law. The Bankruptcy Law Center has successfully argued cases in Vallejo, Modesto, Fresno, Sacramento, Monterey, and even in San Diego and Los Angeles.
We worked tirelessly in helping a debtor save his home with mortgage arrears of over $100,000.00, and saved countless others from losing their homes. We have a winning strategy that got rid of one million dollars of taxes for a client, and we continue to protect many people from the IRS and other tax debts. We have litigated numerous times with the government to wipe out student loans and have won. We work against credit card companies who try to defraud debtors with confusing language and we win. We aggressively litigate collection and credit card lawsuits, winning the overwhelming number of these lawsuits. With a proven track record for success, let the Bankruptcy Law Center solve your problems.
Areas of Expertise
Unfair Creditor Practices
We sue creditors that defraud, harass, and overcharge Americans. You are protected by laws against harassment, real estate predatory practices, bad faith conduct by banks. Too often creditors ignore, and in some cases, openly violate the consumer protection laws. For example, it is extremely rare for car lenders to follow the disclosure rules for co-signers and instead they identify the co-signer as one of the "owners" of the vehicle. This is a predatory practice.
Credit Reporting
Our law firm believes the Credit Report is your key to future financial success. We will help correct mistakes and sue the credit reporting agencies for breaking the law. Truth in Lending and Predatory Loan violations will also be investigated.
Real Estate Law
Our law firm assists both individuals and businesses with a variety of real estate issues, including landlord and tenant issues, real estate fraud, drafting of real estate contracts, lawsuits involving real estate matters, residential and commercial leases, purchase and sale of property, foreclosures, and other real estate litigation.
Business Law
We recognize that small businesses have unique needs and we will provide the best representation for you. We have extensive experience working with restaurants regarding business contracts, agreement preparation, sales and purchases, leases, vendor fraud, and other small business issues. We also handle collection issues on behalf of small businesses.
Consumer Protection Law
If you are experiencing trouble due to identity theft or if you have been scammed by a local business or individual we can help sort out these kinds of problems.
IRS Tax Debt
Talk to us regarding questions about Bankruptcy, Real Estate, Business Law, Consumer Protection, Tax Debt, or IRS issues.